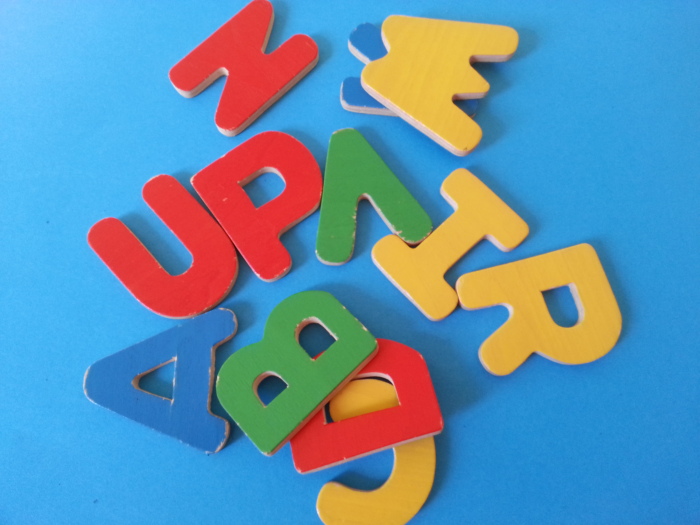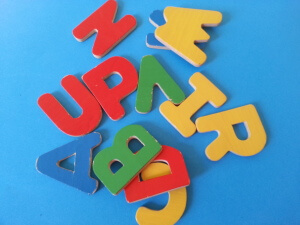 I have written extensively about the whys and hows of raising children with two languages, and of the different ways in which this particular goal can be achieved, given that I have embarked in different methods.
Having au pairs has been absolutely crucial to our family, both for the language and the human and cultural experience, as I have explained in a post in Italian. Some of the au pair we hosted have become long lasting friends. One of them, Dulce, is particularly dear to us all.  When we met her, already in Rome, we were not exactly searching for an au pair but she charmed us right away and we had three perfect months living together.
Time has passed, Dulce Taylor – that's her full name – has moved on with the rest of her life but now let's hear her story!
"In November 2012, a twenty-two year old American girl boarded a plane to Italy to become an au pair. Earlier that year, she graduated from university with degrees in English Writing and Business, but before she started working, she wanted to travel and experience another culture.
That girl was me, a year and half ago. Hello Educazione Globale readers! My name is Dulce Taylor, and I was Elisabetta's au pair in the spring of 2013. I was an au pair in Italy for six months (from November to May), however, I only lived with Elisabetta's family for three of those months. I originally went to Italy to work for another family. I thought I would use this post to explain my experiences as an au pair in Italy, offer an au pair's perspective on how she should be treated in your home, and, ultimately, provide both your family and the au pair with a rewarding experience.
Be honest with your potential au pair
I admit, I initially had false expectations about being an au pair; I thought the children would be easy to deal with and the family would treat me like I was one of their own. These expectations continued after I put a profile on AuPairWorld, and chose a family in Rome, with three girls and a boy. Four children is a lot, I know, and I had no sense to think that such a job would be easy. However, the mother was so kind in our communication and assured me that her children were 'lovely' and 'kind.' She also said she would always be there to watch the children with me and that she only needed me as a 'helping hand' and English tutor.
 When I arrived in Italy, I realized she had lied to me. I was left alone with the children constantly, was given impossibly short time periods to get the girls ready for school, and had to feed the children (with a fork or spoon) breakfast and dinner (They were eight and nine years old. I thought they would be able to feed themselves!).
Please be very up-front and honest when you are communicating with a potential au pair and let her know everything you expect of her and what kind of duties you require of her. I know it is easy to tell a girl how 'wonderful' your family is in order to get her to work for you. However, she will be disappointed after she flies across the world to find she does not have her own room (like you promised), you require her to work more hours, or your children do not behave the way you assured her they did. Children are children, yes, but be honest with your potential au pair about their day-to-day behavior.
Your children should respect your au pair
The children in the first family I worked for were absolutely terrible to me. They had serious jealousy issues that I didn't have enough disciplinary privilege to manage, they never respected me, they were allowed to hit me, and they gave me death threats on a regular basis. And to their mother, this was all okay. To her, the fact that her children couldn't work together was my problem, meaning I had to work with each child on their homework individually in a very short time frame.
Your children should treat your au pair with respect. It should never be okay for your children to hit or kick your au pair, the same way it would never be okay for your children to hit or kick you. I understand that children are not always kind, but they should be disciplined by you, the parent, to speak with kindness and respect towards every adult in their lives, including your au pair. It is never okay for your children to give your au pair (or anyone) death threats! In my situation, I knew the children would never actually kill me, however the continued death threats and rudeness made showing up to work everyday really unenjoyable.
Be respectful of your au pair's time and offer her fair 'pocket money'
The first mother I worked for was very disrespectful of my time. Even though we had a contract stating when I would work, she added extra hours to my schedule, made me work incredibly long days on weekends (12-14 hours per day), made me work on holidays like Christmas and New Years, and never paid me extra or gave me time off for extra-hours worked.
The hours of different au pairs vary, because every family is different. The European Standard Au Pair contract says that your au pair should work no more than five hours a day, six days a week. She is entitled to one full day off a week. The hours you want your au pair to work should be set before she starts to work for you. She should know what days of the week she will have free. You are also required to give your au pair appropriate time off to participate in language courses, whether she chooses to take them or not.
Your au pair should not be required to work holidays, or on the school days when your children are sick. That is her personal time, and if you find you need her help on those days, ask if she would be willing to work extra, but provide her with extra pay or extra time off. In addition to providing your au pair with room and board, you should also provide your au pair with fair 'pocket money.' This will depend on how many hours she works per week, but it is suggested by different au pair websites that she should be paid between 250-350 euros per month. Please pay your au pair on time each week or every two weeks, so that she does not have to go without cash (I never had a negative experience with not being paid on time, but I had many friends that did). Also, if your au pair is required to take the bus in order to take your children to and from school, it would be considerate of you to pay for her transportation card each month.
Learn from your au pair's culture, and help her learn about your own culture
I came to Italy to experience Italian culture. In my first au pair position, even though I was surrounded by Italian speakers, I was excluded from most conversations. The mother and the children never bothered to teach me simple Italian words and phrases, and I was only shown attention when someone needed an English translation.
When I went to live with Elisabetta's family, I was included in everyday conversation as a member of the family. The older children were very engaging in helping me learn basic Italian, and Elisabetta and her husband often sat with me late after dinner discussing Italian culture and politics. And, because I was flexible with Elisabetta and helped watch after her baby when he was sick, I was given extra time off that allowed me to take longer trips out of Rome. I was able to visit Florence, Bologna, Venice, Naples, the Amalfi coast, and smaller towns in Tuscany.
Your au pair is there to experience and immerse herself in your culture. If you help her to do so, then she will be more than happy to share her culture and language with you. Your au pair should not be considered a maid or a nanny; she is there to assist in basic childcare and light housekeeping. Her main purpose, however, should be to provide your family with a cultural exchange.
Also, encourage her to participate in language courses and see the rest of your country. I know you might not be able to spare her every weekend, but be flexible and work with her to ensure that she has every possibility to take trips. Most au pair contracts also state that an au pair is entitled to two weeks of paid leave for every six months of work, which will allow your au pair to do some more extensive traveling.
Provide your au pair with an enjoyable environment and she will give you and your children a wonderful experience. An au pair-family relationship is a lot about give and take, but if both parties are willing to work together and learn about each other, everyone will have a wonderful experience.
In the end, I was only able to stay at my first au pair job with that kind of treatment for two and half months. Finally, I had enough of trying to compromise with the mother and was forced to quit. Thankfully, I found Elisabetta and she and her family brought me into their home with love and kindness. I was given more time and opportunity to truly experience Rome and immerse myself in the Italian culture. And, I had the opportunity to work with her wonderful and enjoyable children. I am truly thankful that Elisabetta and her husband provided me with a comfortable and happy home. I enjoyed watching how engaged Elisabetta was with her children. She truly cared about their education and growth, while also making sure that my experience with them was a pleasant one".
If you liked this post, sign up to get updates. You might also like: